_______________________________________
I don't care WHAT it says above this line, it's an ADVERTISEMENT
It's there because this Tripod account is FREE
_______________________________________

ALVIN BOYD THOMAS ~ Class of 1959
April 18, 1941 - October 20, 2006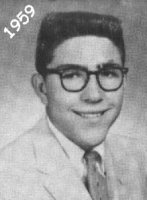 ~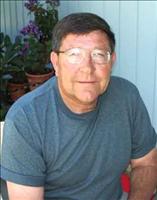 Alvin Boyd Thomas passed away Oct. 20, 2006 at St. Peter Hospital in Olympia, WA. He was 65 
years old. Alvin was born in Otisco, IN on April 18, 1941 to G. Fred & Bertha Lee Blaylock Thomas.

Alvin spent his youth in Richland, WA where he graduated from Columbia High School in 1959.
Alvin married his high school sweetheart, Arlene Grimm ('59), in 1961. Along with their two 
daughters Ronna & Tricia, the family moved to Centralia in 1971. Alvin worked for Pacific 
Power and Light until his retirement in 1995.

He was an avid hunter and fisherman. He adored time with his family, especially his grandchildren.
Alvin was loved by everyone whose life he touched and will be greatly missed. He fought a long and
courageous battle.

Alvin is survived by his loving wife, Arlene at home in Centralia; daughters Ronna (Thom) Beemer
of Dallas, TX and Tricia (Jeff) McCullough of Enumclaw, WA; brother Keith (Donna) Thomas of Olympia; 
twin brother Cal (Bonnie) Thomas of Dayton, WA; sister Patra (Ed) Colley of Kent, WA; grandchildren: 
Alexa, MacKenzie & Lacy Beemer and Baker & Cooper McCullough as well as numerous nieces & nephews.

Alvin is preceded in death by his mother Bertha and father Fred.

A Memorial Service is scheduled to begin at 1pm on Wednesday, Oct. 25, 2006 at Sticklin Funeral Chapel.

Memorials may be donations made to the American Heart Assoc-iation or the American Cancer Society.

Please sign the guest book.

Published in The Centralia Chronicle on 10/25/2006.

Read the funeral notice.